PAST EVENTS
After attending the GDC, San Francisco in Feb 2017, we participated at the MIFA (the International Animation Film Market), the global reference for animation films, at Annecy in France on June 13-17, 2017. We were met with great enthusiasm for Instant Terra at both events.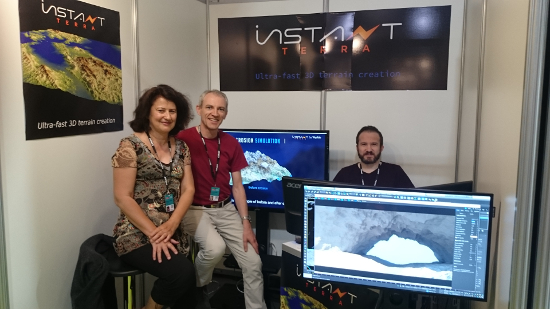 Our booth at the MIFA, Annecy, France
COMING EVENTS
Following the success of the last two events, we will be present at SIGGRAPH 2017 in Los Angeles, from July 30 to August 3, 2017. We will be pleased to welcome you in our booth #1142 to show you live demos of the latest version of Instant Terra.