To record an animation, simply click on the Record button:

Instant Terra begins to generate the animation and the following window appears.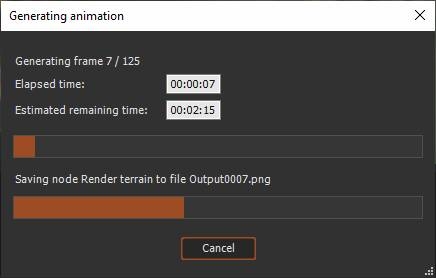 This window indicates the progress of the calculations:
The total number of images to calculate.
The amount of time spent.
The estimated time remaining.
You can cancel the generation of the animation by clicking on the Cancel button.
Once the generation is complete, Instant Terra displays a window with the name of the destination directory.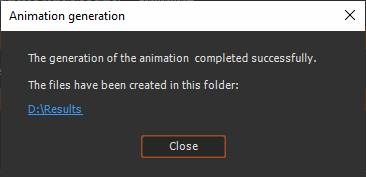 Click on the directory to display its content in the File Explorer.