You can create value parameters and apply them to a component.
To create a value parameter:
Open the component graph and select Create node > Components > Value parameter in the contextual menu.
A new node is created.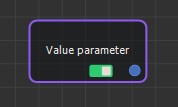 Double click on the Value parameter node to open its parameters.
For example, create a parameter that will be the strength of the smooth. Name the node, add a description, set the minimum and maximum bounds, the number of digits to display after the decimal point, and a default value.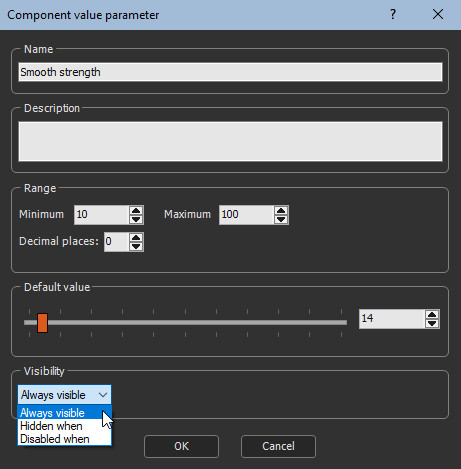 Set the Visibility. By default, the parameter is always visible. When Hidden when or Disabled when is selected, additional parameters appear to define the condition in a second combo box that contains the list of all parameters of the On / off parameter and List parameter. See Parameter visibility for details.