Adding multiple manipulators
You can add multiple manipulators to a component using the Manipulator combo box. By default, the Default manipulator is selected

To add a new manipulator, select New manipulator in the dropdown list.

A new manipulator appears in the dropdown list and in the Viewport.

The example below shows two manipulators, the Default manipulator and Manipulator 2.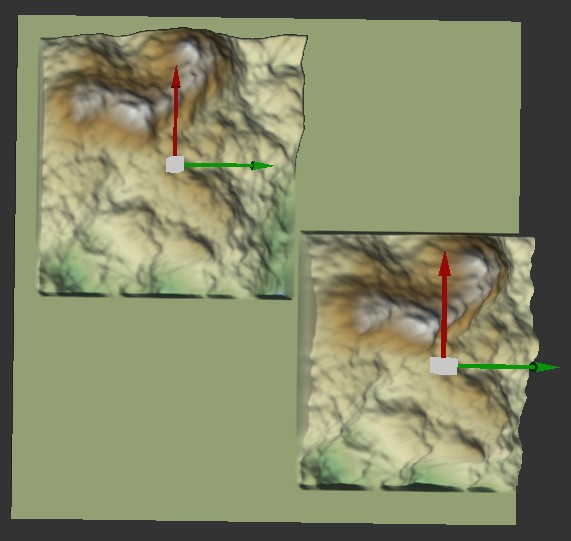 You can add as many manipulators as you want.
For example, you can create three manipulators that have all three X and Y scale, X and Y scale, and rotation parameters, which gives a total of 3 x 5 = 15 parameters, or manipulators with combinations of X, Y, and rotation parameters.
The manipulators should have different default values so that they do not superimpose when the component node is created.