You can create value parameter and apply them to a custom node.
To create a value parameter:
Open the custom node graph and select Create node > New custom node > Value parameter in the contextual menu.
A new node is created.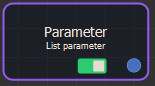 Double click on the Value parameter node to open its parameters.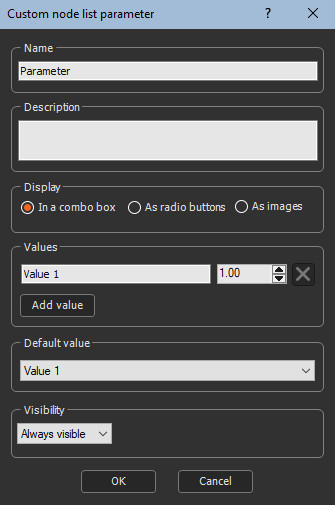 Name the node.
Add a Description.
Set the values. Click Add value to add more values.
Click OK to validate.