To save the current camera, select Camera > Save camera to save the camera position in the terrain.
The saved cameras are listed in the Manage cameras dialog.
Select Camera > Manage camera list to open the list of saved cameras.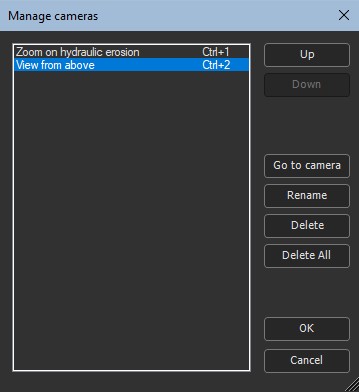 Select:
Up or Down to change the order of the cameras.
Go to camera to open the selected camera in the Viewport.
Rename to edit the camera name.
Delete or Delete All to delete the selected camera or all cameras.
OK or Cancel to validate or cancel the changes.