Creating a group
Grouping nodes allows you to visually gather a group of nodes in the Graph. When your Graph gets bigger, you can group all the nodes that are involved in a specific task, for example, all nodes that are involved in color maps, or all nodes involved in creating erosion, etc. You can also create an unlimited number of groups of nodes within groups.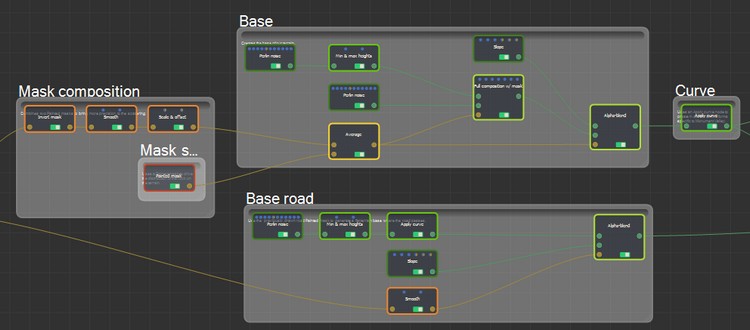 To create a group, or a group within a group:
Press Shift and drag the mouse pointer over the nodes to add to the group to select them.
Right-click and select Create group.
The parameters dialog opens.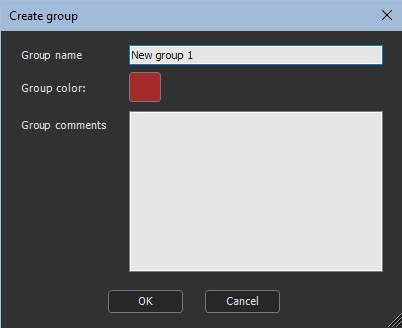 Change the Group name to a relevant name.
Click on Group color and select a color in the Color Picker.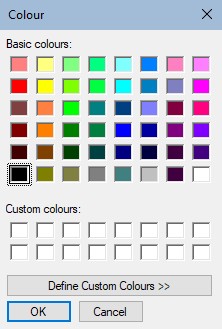 Add Group comments, for example a description of the node group.
Click OK to validate.
The selected nodes are grouped in a colored rectangle.