Exporting all the export nodes in a graph
To export all the files in a graph, select File > Export all...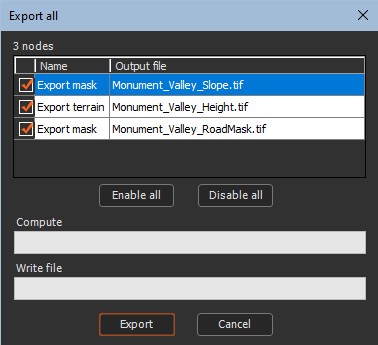 If the line is gray, it means that the export node is invalid and will not be exported. This happens when the user-specified output path is invalid or if the node is not connected to a terrain / mask / colormap. If a node is disabled, then it will not be exported. All other valid and activated nodes will be exported.
Access the parameters of an export node by double-clicking on the corresponding line.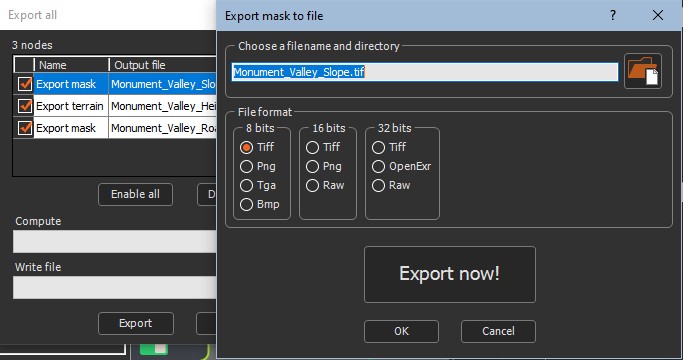 Select Enable all or Disable all to enable or disable all nodes.
Click on the Export button. The progress bars indicate the progress of the export for each node. The first indicates the terrain calculation status and the second, the progress of the writing of the file.
If the project has been modified, Instant Terra asks you first if you want to save it.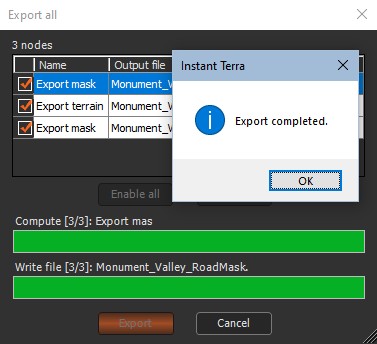 A pop-up dialog confirms the completion of the export.
Cancel the export at any time by pressing the Cancel button.