Adding an Import from mesh node
This node creates a terrain from a 3D mesh file.
The mesh is transformed into a heightmap by computing a depth projection according to a viewing vector. A simple analogy would be to imagine that we scan the mesh with a moving laser and use the measured distance between the capture plane and the mesh as the value of the heightmap. The laser position and direction can be decided between six fixed projection directions (i.e. ± X, ± Y, ± Z axis). Both the grid size and the cell size are given by the user.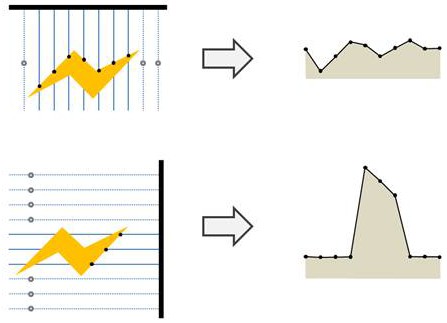 Note that as the width, height, and cell size parameters specify what rectangular area we want to capture and since the mesh is defined in world space, only empty space can be captured.
To add a node, right-click in the Graph Editor and select Create Node > Import > Import from mesh.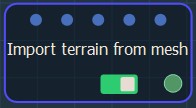 Double click on the node to open its parameters: