Each node is capable of generating a terrain. In each case, the size of the terrain and the length of a cell are set in the Terrain size part of the node's properties.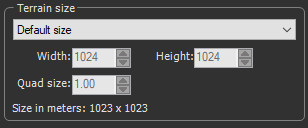 Generator nodes have an additional parameter that allows you to choose between a preset size and a predefined size.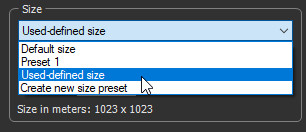 See the Size preset node for details.