Editing a Swirl node
If the input terrain has a color map, then this color map is modified at the same time as the terrain.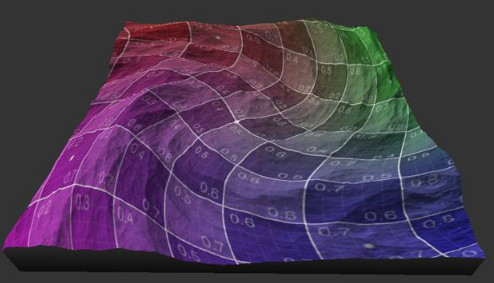 Use the sliders or the manipulators to adjust the swirl values.
Right-click to switch between the manipulators.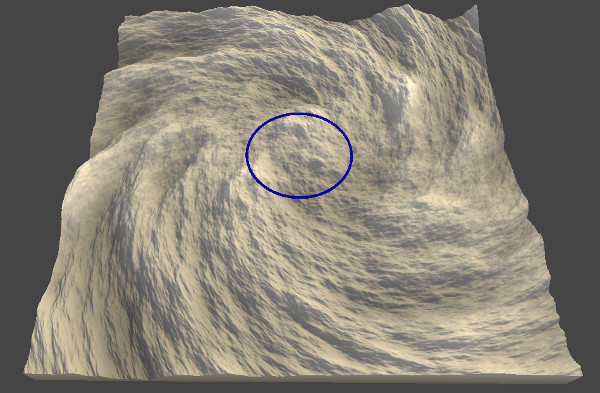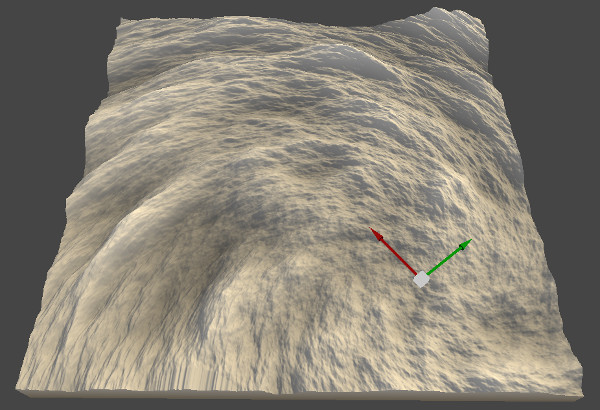 The Swirl node is only valid for terrains up to 8k x 8k vertices. If the terrain is larger, Crop a sub-part of it and apply the swirl on this smaller part.