You can change your license for another version at any time during your subscription. Please contact us to upgrade your version.
When you purchase a perpetual license, you receive one year of updates. During this period, you can use new versions of Instant Terra without any limitations.
The expiration date of your update period is displayed in the About window.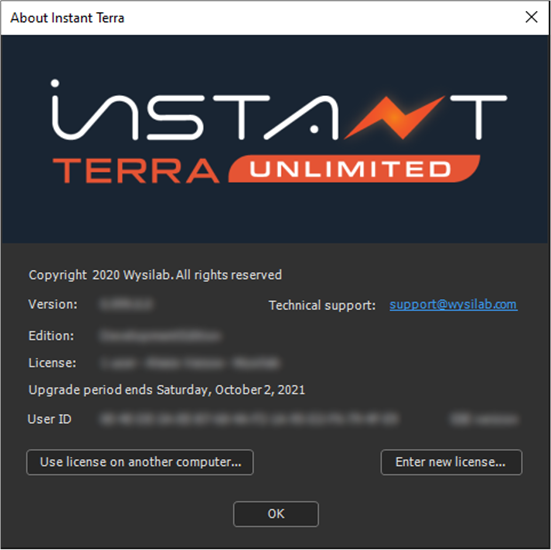 If you install a version of Instant Terra released after the expiration date of your update period, the following window opens.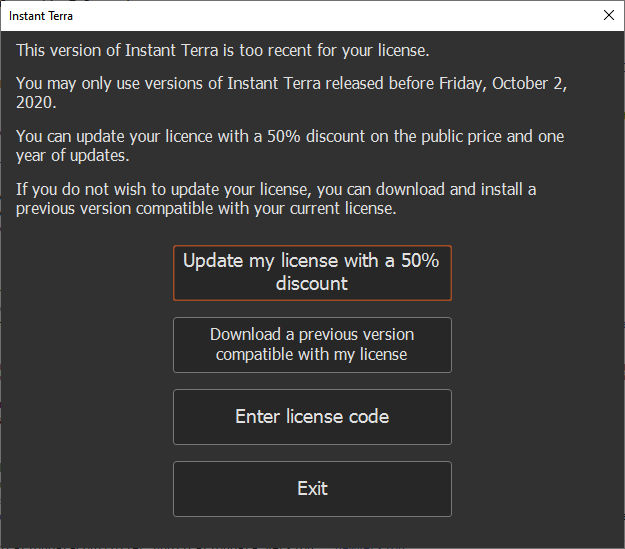 Option 1: Renewal
If you wish to renew your license and receive a 50% reduction on the official price and one year of updates from the date of renewal, click on the first button. The following page opens.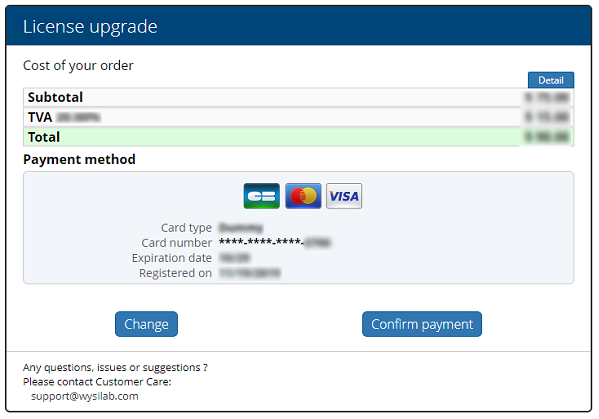 Once the payment is validated, you will receive a new license code by email that you must enter in the next window.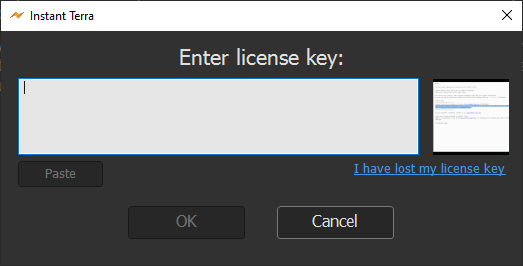 Option 2: Revert to a previous version
If you prefer to revert to a previous version of Instant Terra compatible with your current license, click on the second button. A window appears with the different versions of Instant Terra that are compatible with your license.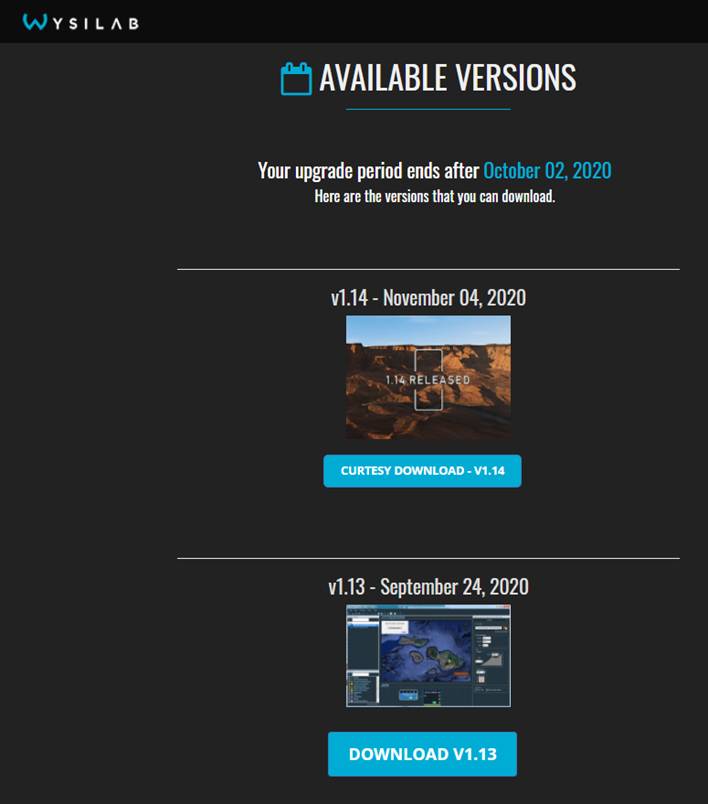 You can then download and install the version you want.
For versions prior to version 1.14, you should manually uninstall the current version of Instant Terra through the Windows Control Panel.
Option 3: Enter a new license code
If you have updated your license or have received a license code by email, click on the third button to enter the code.