Today, creating realistic terrains is a long process requiring significant calculation times and numerous iterations. Based on innovative technologies, Instant Terra revolutionizes the creation of terrains fast and seamlessly, regardless of the size.
It is the opposite of software such as Houdini where you work at low resolution to work faster and perhaps not achieve the result you want when the final calculation is done.
With Instant Terra, you work directly with the final resolution. Whatever the size of your terrain, Instant Terrain always shows you the final terrain with all its details.
Procedural terrain creation
You build your terrain easily by creating a graph composed of different nodes. Each node corresponds to an operation on several terrains. The nodes are connected together by links. Return to any node at any time, modify a parameter and immediately see the effect on the end result.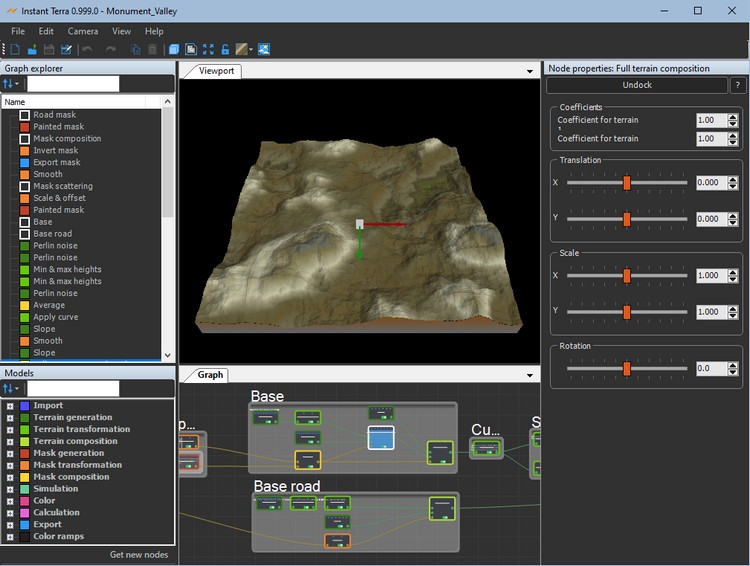 Ultra-fast 3D terrain creation
With Instant Terra's ultra-rapid calculation, export your masks and terrains up to 20 times faster than your usual software.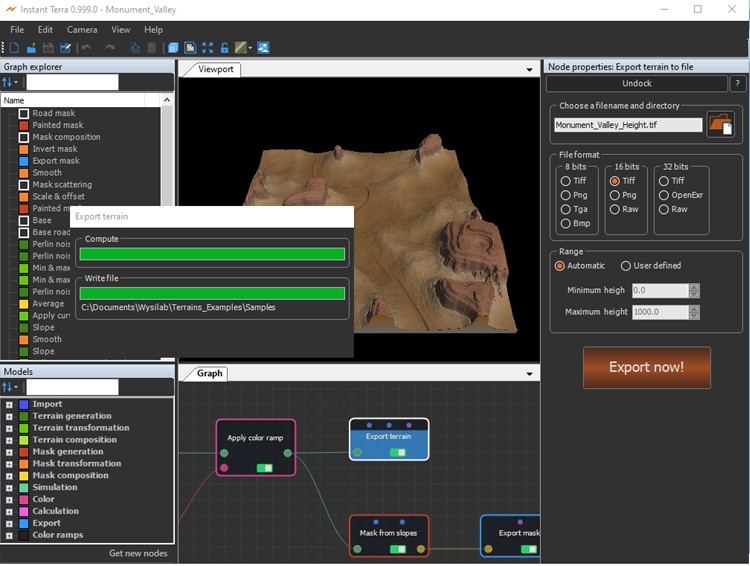 Erosion simulation
With Instant Terra, you create realistic terrains by simulating natural phenomena, such as erosion.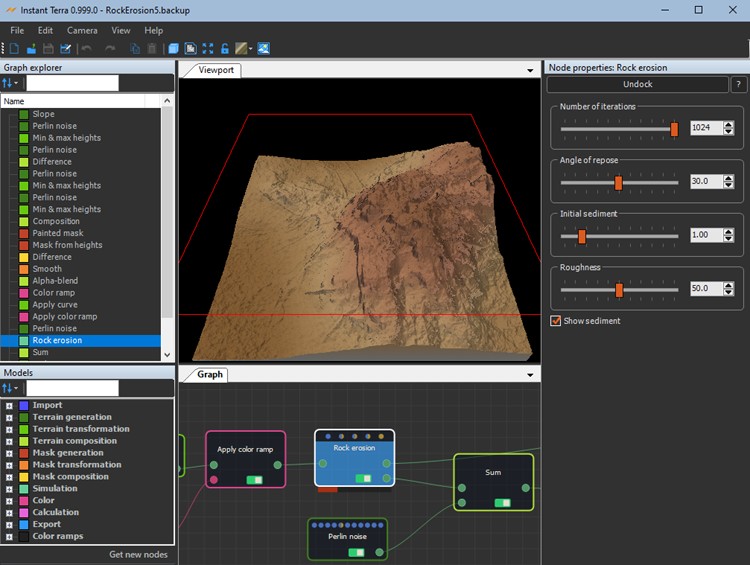 Unlimited size and resolution
Instant Terra supports billions of quads while remaining seamless.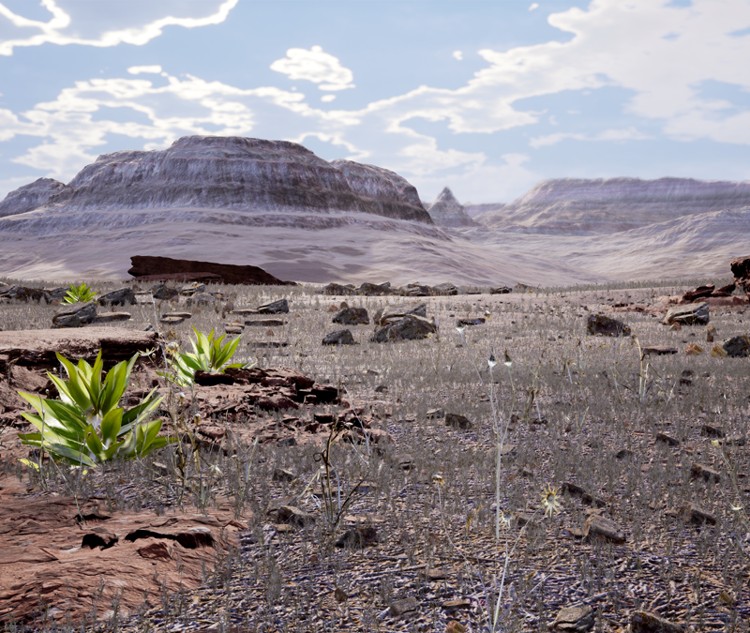 Full screen, real-time preview
Change a parameter and immediately see the result on the terrain. There is no preview window: changes are updated directly in the main window.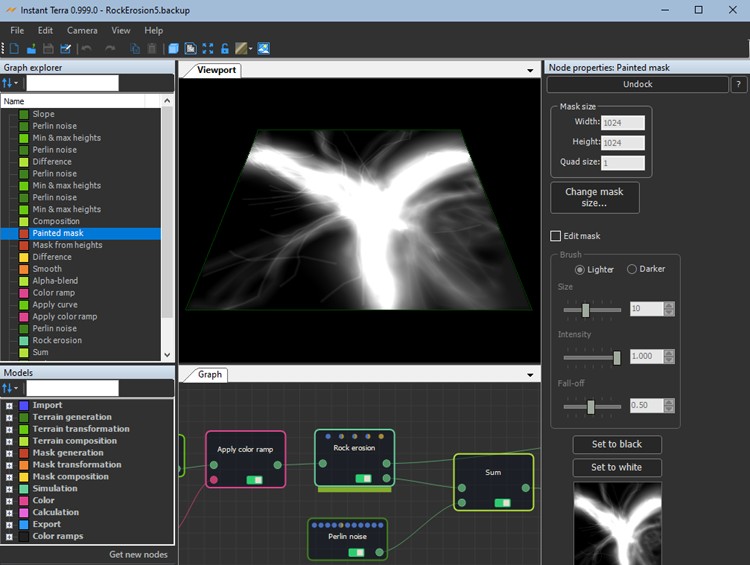 Integration in the production pipeline
The generated data is compatible with the tools you are already using (3DS MAX, Maya, Houdini, Clarisse, Unreal Engine, Unity).