Connecting nodes with a link
To connect nodes with a link, click on a connector on the first terrain and drag the mouse cursor to the connector on the second terrain, and release the mouse button.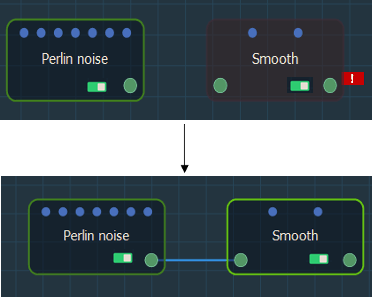 You can create several links from one output connector.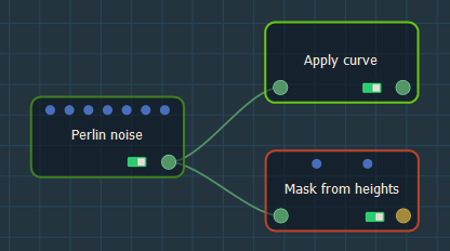 Forbidden links
If the mouse cursor changes into a "no-entry" sign, it means that the two connectors cannot be connected together.

This is the case if the two connectors are two input connectors or two output connectors, or if they do not have the same type (e.g. terrain and mask). For example, the Perlin noise node generates an output terrain, but the Reduce mask node expects an input mask, so they cannot be connected.
It is also forbidden to create a new link that would create a cycle inside the graph.