To modify the node name and add comments, either:
Select Edit > Rename node or Add comment
Right-click on a node and select Edit node name and comments
Press the keyboard shortcut F2.

In the dialog, edit the Node Name and add Node Comments.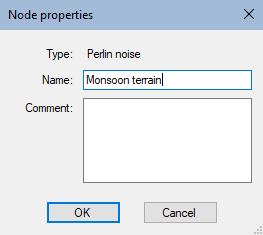 When the mouse hovers over the node, the node name and comments pops up.