Editing the color height
To modify the absolute or relative height of a color, left click and hold the mouse button down on the color circle, and then move the mouse up or down to a reposition the circle position.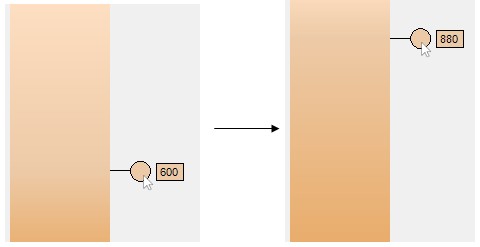 You can also click on the rectangle containing the value, enter a new value, and press the Enter key or click to validate the entry. This allows very precise editing of the values. Cancel by pressing the Escape key.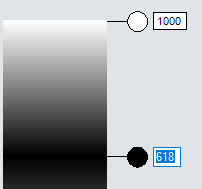 Â
If the value already exists,an error message appears.