Adding an Apply color ramp node
This node applies a color ramp to a terrain by linking the terrain node to the Color ramp node.
To add a node, right click in the Graph Editor and select Create Node > Color > Apply color ramp.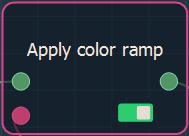 This node has no parameters.