Adding a Painted mask node
With this node, you can paint mask directly in the 3D View and immediately see the results on the terrain. The Painted mask acts like all other masks, but you can edit it in real time as often as you want.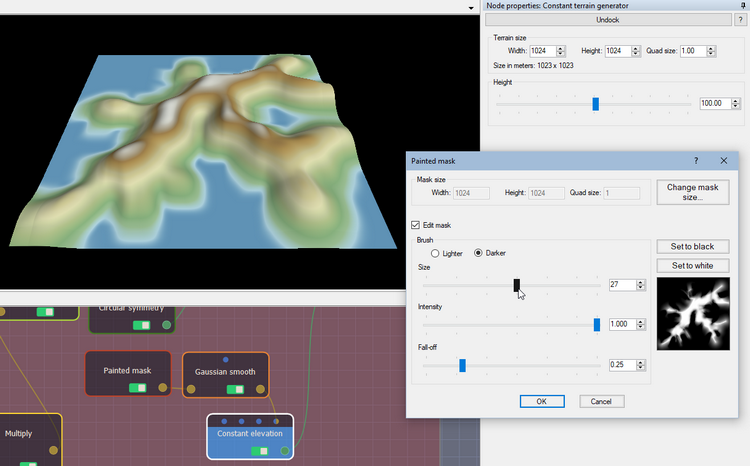 To add a Painted mask node, right click in the Graph Editor and select Create Node > Mask Generation > Painted mask.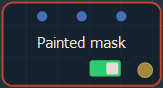 Double click on the node to open its parameters: