Adding a Hydraulic erosion node
The Hydraulic erosion node creates realistic erosion and deposition effects caused by rainfall and river flows.
This simulation follows three basic rules:
When water flows over terrain, it erodes it by carving rivers or at least weathering the slopes
As water flows downhill, it transports the eroded material with it
As the water settles out, it releases the suspended soil particles to create sediment depositions.
The following image shows the hydraulic simulation and its corresponding flow map.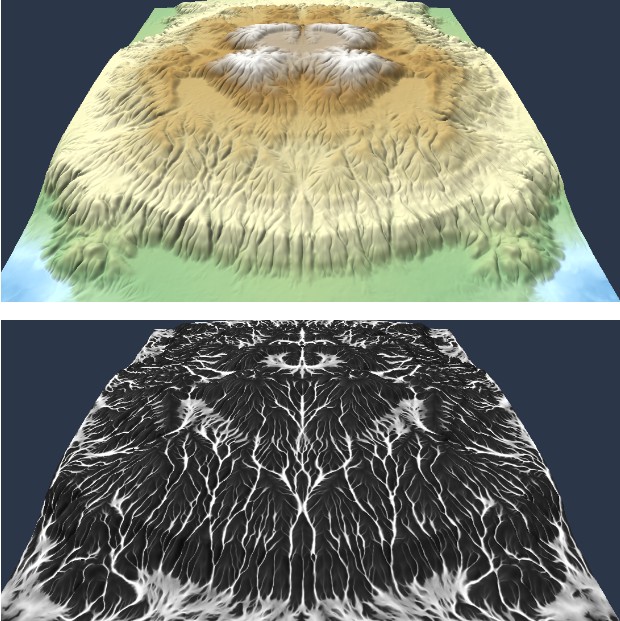 To add a Hydraulic erosion node, right-click in the Graph and select Create Node > Simulation > Hydraulic erosion.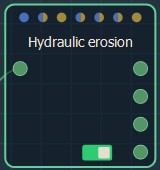 The connectors from top to bottom correspond to:
The eroded terrain
The sediment elevation
The water elevation
Water accumulation
Double click on the node to open its parameters: