Editing curve heights manually
By default, the Manual curve editing mode is activated.
Select your cursor size from small, medium, and large.

Using the smallest cursor makes detailed changes to the heights; using a larger cursor makes changes to larger areas in the terrain.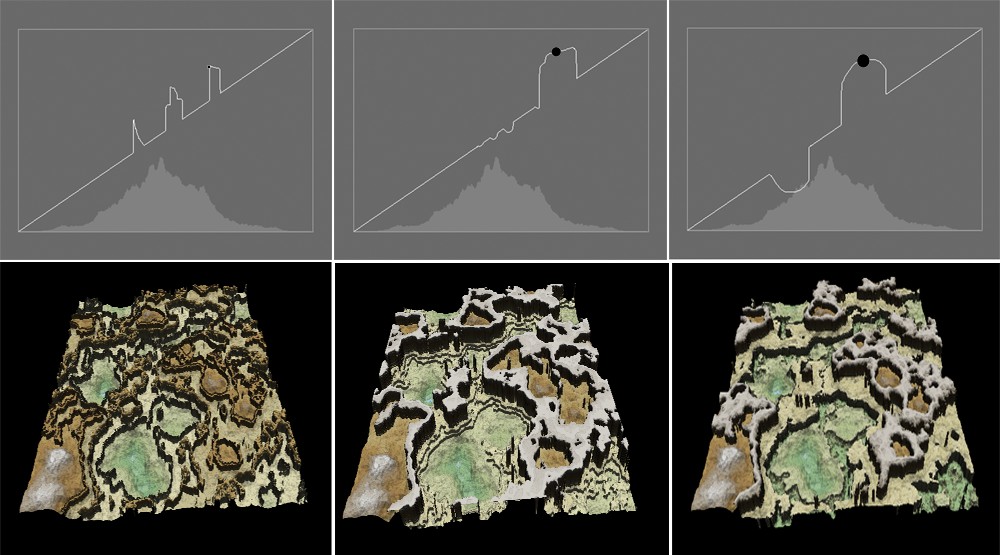 Small, medium, and large cursor to make changes to the terrain heights
Click and drag the mouse to change the terrain heights.
When you move the mouse over the terrain, the height under the mouse is shown as points on the curve.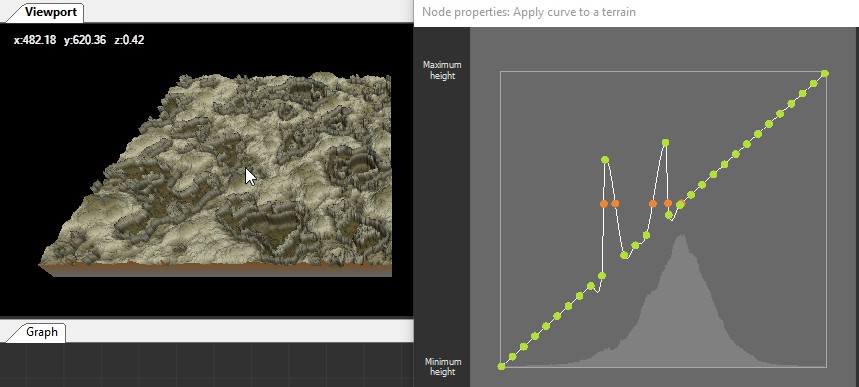 Green point in the curve represents the position of the mouse in the terrain.