Download Instant Terra from our website and install it.
Launch Instant Terra and click Start free evaluation to get your evaluation license. You will receive a license key by email.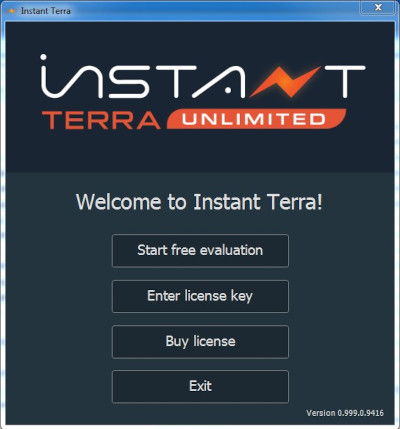 Copy all the text between the two "=========" delimiters.
Click Enter new license key, paste your license in the pop-up window, and click OK.
A pop-up window confirms that your license has been installed correctly. Click OK and start using Instant Terra.

Once your evaluation period has finished, you will need to buy an Instant Terra license.