Before you begin
You first need to download and install Instant Terra.
Choosing your license
Once your evaluation period has expired, you need to buy an Instant Terra license. For details on the different subscriptions, see our website.
Buying your license
In Instant Terra, in the Help menu, select About...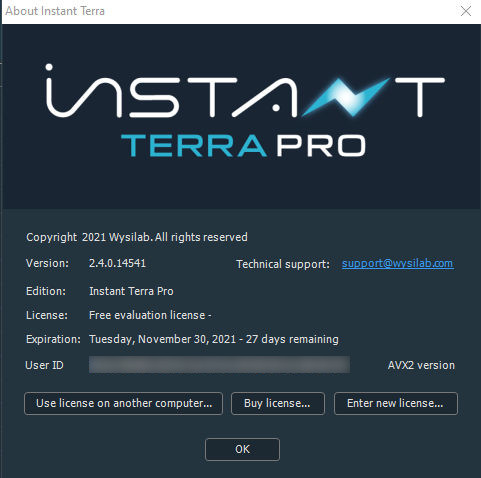 Click on Buy license... You will be directed to our website.
On the Editions page, choose your license from:

Instant Terra
Instant Terra Unlimited
Instant Terra Pro

The Signup Form page opens. Go through the steps to set up your account and then click Proceed to payment.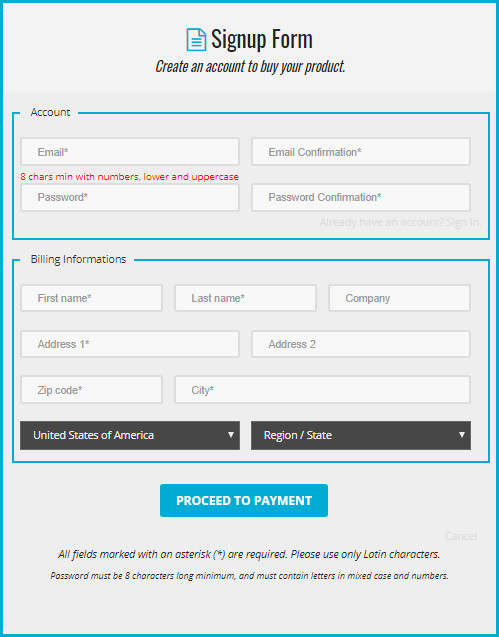 Fill out your email, card number, expiration date, and CVC, and click Validate.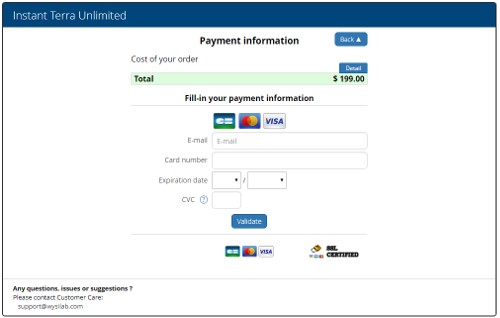 You will receive a license key by email.
Copy all the text between the two "=========" delimiters.
In the Instant Terra about page, click Enter new license..., paste your license in the pop-up window, and click OK.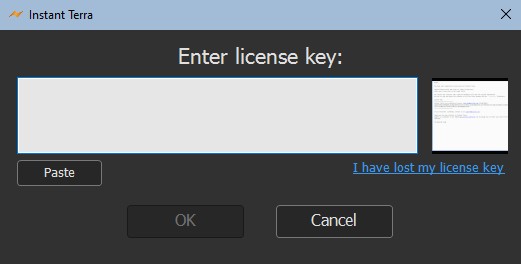 A pop-up window confirms that your license has been installed correctly.

You can now start using Instant Terra.
You may, at any time, change to a different edition to another edition of Instant Terra. Contact us at contact@wysilab.com.