Displaying the mannequin
Select View > Show mannequin to display the mannequin or click on the icon in the toolbar to activate the option.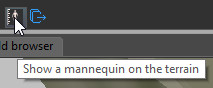 The cursor changes to a mannequin.
When the resolution of the terrain is insufficient, i.e. when the value of terrain's quad size is greater than or equal to 10 meters, the option is disabled because the resolution is obviously not adapted to the size of the mannequin.

When you click in the terrain, a mannequin of 1.90 meters, or 6 feet and 3 inches tall appears in the terrain.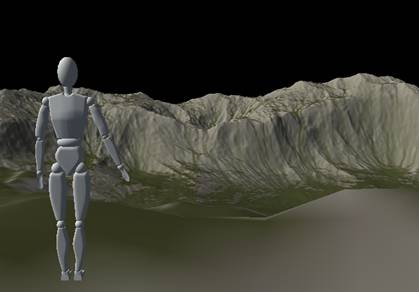 The icon turns red

when the mannequin is displayed.
Clicking a second time on the icon hides the mannequin.