Before you get started creating your project, you may want to set up some parameters, depending on your preferences.
Setting the camera type
You can choose from either the default camera, the Maya style camera, or the 3dx Max-style camera, depending on which type of camera you usually use.

See Camera menu for details on how to change the camera type.
Setting the lighting
Toggle between the light presets and adjust the sun's light and the ambient light to achieve an effect on a terrain under different lighting conditions.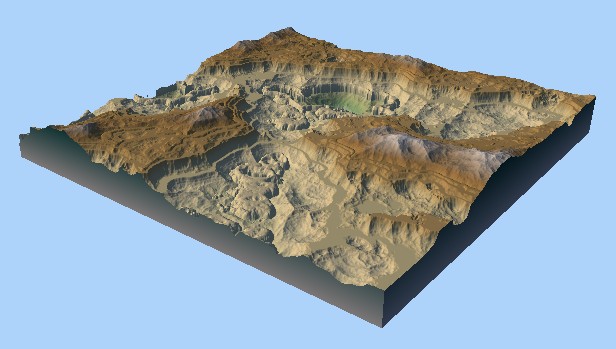 See Setting the light menu to learn about the different light settings.
Choosing the terrain color
Choose a default terrain color from the default color ramps in the drop-down menu in the toolbar.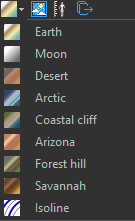 See Choosing terrain colors for details.
Changing the theme
The default theme is blue, but you can change it to gray, or light, depending on your preference.

See Setting the theme for details.
Changing the backup settings
Instant Terra automatically backs up the current project in the same directory, once the project has been saved. You can change the backup interval and enable/disable the backup.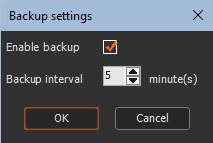 See Automatic backup for details.