Instant Terra licenses for use on one computer only at a time.
To install Instant Terra on another computer, you must first uninstall it on your computer.
In Instant Terra, in the Help menu, select About...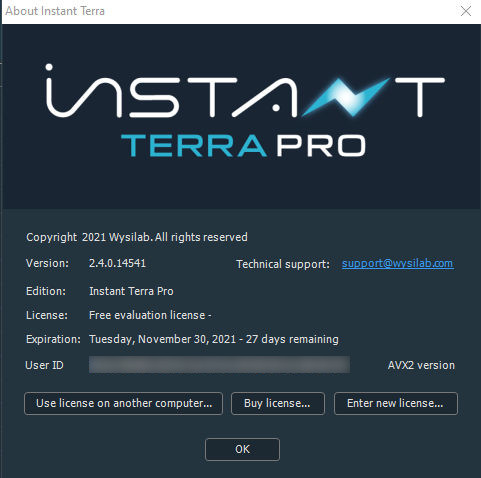 Click Use license on another computer.
A pop-up window asks you to confirm that you want to install Instant Terra. Click Yes to begin uninstalling.

A pop-up dialog confirms that Instant Terra has been uninstalled.

Now you can install Instant Terra on another computer
Launch Instant Terra and click Enter license key.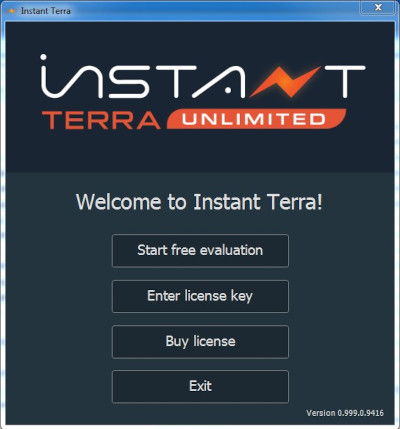 Copy all the text between the two "=========" delimiters in the license key email you received previously.
Click Enter new license key, paste your license in the pop-up window, and click OK.
A pop-up window confirms that your license has been installed correctly. Click OK and start using Instant Terra.

If you have an evaluation version of Instant Terra, you will need to buy an Instant Terra license once this period has ended.